A day of Parotid Surgery - AM & PM session
By The Head and Neck Cancer Foundation
Welcome to our content filled study days with seminars, lectures, guests
Site de l'organisation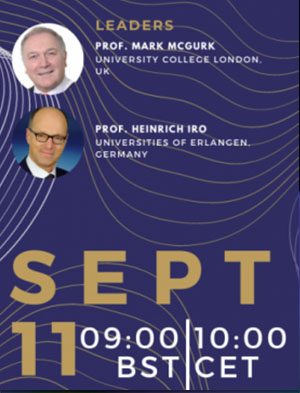 Professor Mark McGurk, Professor Ghassan Alusi
Director(s)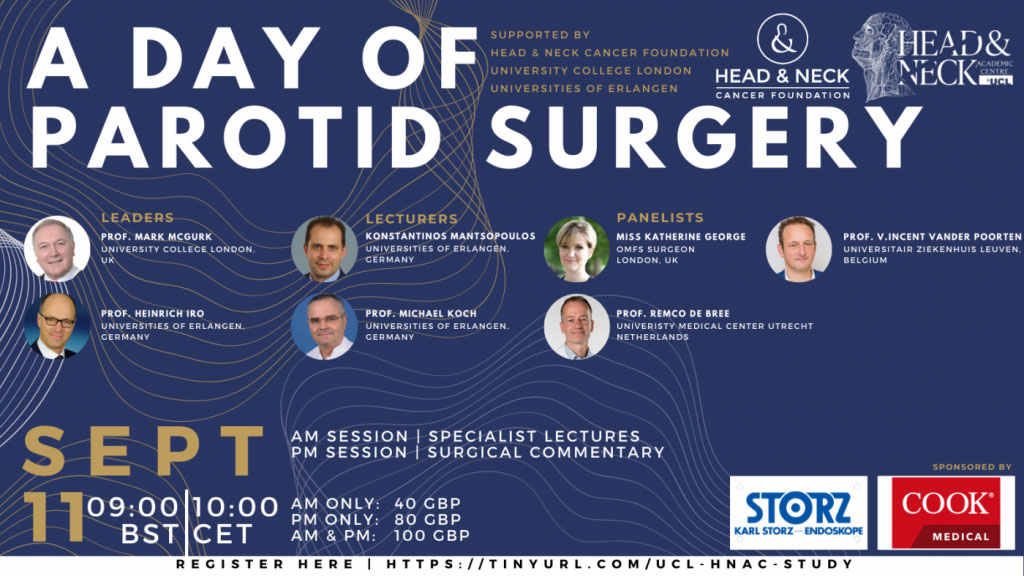 Online event by The Head and Neck Cancer Foundation
We are a charity devoted to driving awareness for, and the adoption of, ground-breaking head and neck cancer treatment. Our work aims to minimise the magnitude of surgery, and limit the resulting aesthetical impacts, on head and neck cancer patients. At the Head and Neck Cancer Foundation, we provide a starter kit and a Sentinel Node Biopsy training programme for medical teams who are keen to offer this pioneering surgical technique to their patients.
The Head & Neck Academic Centre strive to give you the most informed and specialist knowledge in our designated study days with our global team
As a world leader in medical and biomedical research, we see first-hand the direction in which medicine and science are moving. To meet new patient and industry needs, we create innovative master's courses for clinicians and scientists across the world. These are led by world leading experts, providing a research-based learning experience delivered by some of the greatest scientific minds. Our cutting-edge research expertise ensures that the latest techniques are taught using the most advanced equipment.
Tous nos congrès SFSCMFCO